All you need to know about roses
27 September 2016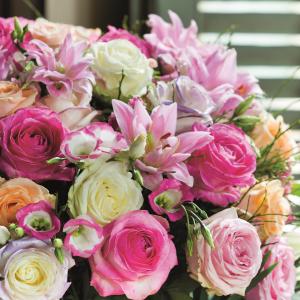 Roses are best known as ornamental grown for their flowers in the garden and sometimes indoor. They are well known as the flower of love and very popular in the commercial perfumery branch. They also have minor medicinal uses. Here is all you need to know about roses! Below are two very important things you must know and don't forget to share with your customers.
Buds accumulate carbohydrate stores to ensure bloom opening
Bud size increases. Customers love those larger heads!
Foliage tissues are actively storing sugars, water and hormones to guard against harvest stress
Varieties with a high petal count require an open cut stage to develop
Roses must arrive to stores at stage 3-4 for 100% development
Rose blooms cut too tight mean buds will never open
Don't expect customers to know about changes in rose cut point. For years, we diligently trained them to accept bullet tight, over-peeled roses as "fresh". Now they are confused on how to judge flower quality. As a flower expert, it is your privilege and responsibility to educate your customers!
The sweeter the fragrance the shorter the vase life.  Breeders choose varieties with long vase life so don't be alarmed if the fragrance isn't as sweet.
What about grooming the guard petals?
Removing guard petals loosens the bud and promotes opening
Peeling guard petals triggers the onset of ethylene production. Ethylene reduces vase life and hastens death in flowers.
Ethylene production starts at the point where the petal attaches to the Calyx

Peel ONLY if guard petals show blemishes or disease problems.
Guard petals with damaged spots, creases, streaks or tears
Guards petals that are excessively black—so much so, it impairs saleability
Guard petals with raised blister look of Botrytis
Specialised cells on the underside of foliage pull solution up to the stem into the bloom.  Remove only those leaves underwater (to control solution pollution). See our Tips page if you want to know more about removing leaves or cutting the stem.