What are the best potted plant tips at home?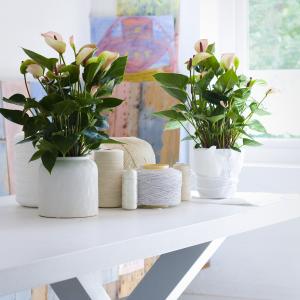 Always buy the freshest looking plants so as to enjoy them as long as possible
Position the plant plant in a light place, some plants like direct sunlight, most don't (see plant label if possible).
Avoid draughts and keep away from direct heat sources.
Ensure that there is enough water available for the plant. Use rainwater if possible.
Soil must be kept moist, prevent excess of water at the bottom of the plant.
Remove wilted flowers and leaves
Enjoy your plants!