Paul Cooke - Mr Dosing Unit
20 February 2017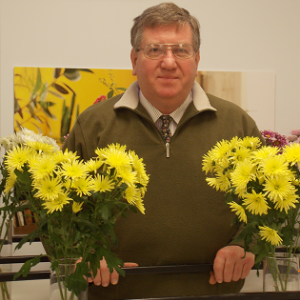 Paul Cooke, or Mr Dosing Unit is a "man who can" when it comes to anything associated with Chrysal Dosing Units.  
Paul started his career with Chrysal back in 2004 and has visited several thousand florist shops throughout England, Scotland, Wales and Ireland educating and informing florists on how to get the very best from their flowers, by reducing waste and increasing flower performance through the use of Chrysal products.
In recent years he's become more widely recognised as Mr Dosing Unit, fitting Chrysal Dosing Units in the tightest of flower prep rooms, cellars, toilets, pretty much wherever there's a space Paul can manage to squeeze a Unit in!  Once fitted, according to many a satisfied customer, these units are worth their weight in gold. 

Chrysal Dosing Units supplied through the UK are given a lifetime guarantee (under normal usage conditions) and are supplied with WRAS (Water Regulations Advisory Scheme) approved fittings.
Just a quick reminder to Chrysal Dosing Unit owners.... flush a solution of Chrysal Cleaner through them regularly to prevent build-up of limescale and nasties and keep your Unit in tip-top condition.  Download our Dosing Unit cleaning sheet here.
If your Unit is misbehaving, we have a handy troubleshooting document which can also be downloaded here, alternatively please contact us.
Paul can be reached via email on paul.cooke@chrysal.com or by contacting the UK Office.