Five surprising Hydrangeas
04 May 2017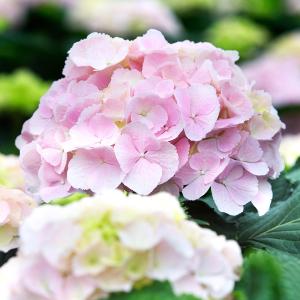 The Hydrangea season has kicked off, which seems to happen earlier every year, and so we thought it was time to put this beautiful plant in the spotlight. The first Hydrangeas of the season are always a bit soft but as Spring progresses and the weather improves, so too will the quality of the plants.
The Hydrangea is a timeless plant for both indoor and outdoor use. As you probably know, an indoor Hydrangea can also be planted in the garden, where it will continue to thrive and bloom for decades, providing it receives the proper care that is. There are so many varieties you can choose from nowadays; everyone knows the classic white, blue and pink Hydrangea, but we are also seeing more and more surprising sizes and colour combinations being introduced.
Because of this we put together a top 5 of interesting Hydrangeas that are less well known. Enjoy!
Hydrangea care tips
Both in a store and at home, Hydrangeas are a challenge to keep fresh and strong. As their name would suggest, they require a lot of water and will wilt in the blink of an eye without proper water management. To help you with this we have developed the Chrysal Aqua Pad and the Aquastick. Two watering solutions that will save lots of time and effort, whilst keeping your plants hydrated. Be sure to check them out.