Chrysal present at IPM Essen and Floradecora
01 February 2017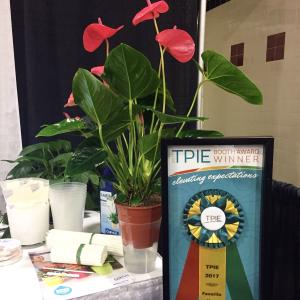 In the coming weeks Chrysal will be present at the IPM Essen and Floradecora. Two very important trade fairs, where we will be presenting interesting innovations. Below you can find more details on what you can expect from us.
IPM Essen
IPM Essen, one of the world's leading trade fairs for horticulture, will be held from Tuesday the 24th to Friday the 27th of January in Essen, Germany. At the fair, Chrysal International will be introducing the brand new Aquastick and FreshPaq. Two great innovations that we are sure you will enjoy.

Also we will be presenting the very interesting results from research done by the Hochschule Geisenheim University, which explores the influence of flowers on the sales of other products like fruit and bread in supermarkets. If you want to meet us, we would love to see you at the Chrysal stand: 1D12.30.
Floradecora/Christmasworld
Opening on the closing day of IPM Essen, is Floradecora/Christmasworld. Every year, the world's leading trade fair for festive decorations draws people from all over the world to Frankfurt. Christmasworld will take place from Friday the 27th to Tuesday the 31st of January 2017, with Floradecora closing one day earlier, on Monday the 30th.

Chrysal would like to invite you to visit our booth (Hall 11.1 Booth A64), where we will introduce you to the Aquastick, FreshPaq and the new Trend Selection colours.

We hope to see you at IPM and Floradecora/Christmasworld!