Chrysal at IFTF 2016
November 2th 2016 - November 4th 2016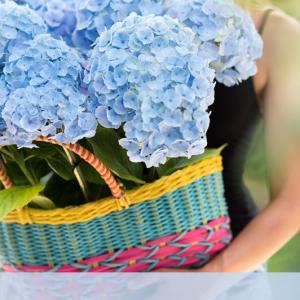 This year, the International Floriculture Trade Fair (IFTF) will be held from Wednesday November 2th to Friday November 4th in Vijfhuizen, The Netherlands. It is thé industry-wide event serving all segments of the horticulture industry. 
Chrysal International will be present to show its existing range of premium flower and plant care products. In addition Chrysal will present the following themes:
- Chrysal Long Transport Bag
- Chrysal Leafshine and Seal
We would like to invite you to the Chrysal stand in hall B, booth nr B2.41.
World of Flowers
This year for the third time the World of Flowers will take place at the IFTF. The World of Flowers will present inspiring demonstrations and competitions between celebrated florists. Chrysal designer Dini Holtrop will be making designs with Chrysal Trend Selection. 

Celebrated florists like Chrysal designer Dini Holtrop, Bert Kuiper, Pim van den Akker, Menno Kroon and Spanish florist Dani Santamaria will be showing their floral art there. Dini Holtrop will be making designs with Chrysal Trend Selection, including the two new colours Bronze Glamour and Fresh Sea. All the floral designers will work on the Chrysal table, where we can display our products for flower care. But only inspiration is not enough however. Therefore the World of Flowers offers a platform where inspiration is connected to practical information. Discussing this information with the service companies, also present can help to find accessible and direct applicable solutions for their specific situation. 
Missing Chapter Foundation
Our many sector challenges have been discussed over and over again past years. Many challenges have been determined, however few have been resolved. Leaving us behind in question marks.

The IFTF World of Flowers 2016 together with the Missing Chapter Foundation offers an all new approach. On Wednesday 2th of November 2016 they organize a dialogue between children and the Floricultural industry. Our Chrysal collegeau Emile Dings joins the discussion panel and shares his opinion about all todays issues. We invite you to support and contribute to this dialogue, which might give us a complete new approach to invite the children of today to become our future.
Location
Expo Haarlemmermeer
Stelling 1
2141 SB Vijhuizen
More information about Chrysal at IFTF 2016