Chrysal to start distributing pre-harvest products from OAT
29 May 2020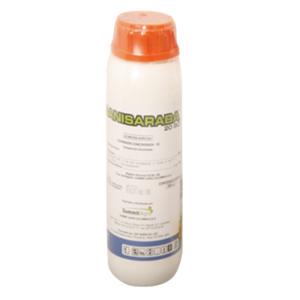 OAT Agrio Japan Ltd (OAT) and Chrysal have worked together and collaboratively shared their knowledge and passion for achieving the highest quality cut flowers. Chrysal will begin distributing OAT crop protection products in South America and Kenya, the highly effective mite control product, Danisaraba.
Danisaraba is one of the few mite control products on the market working in the mites' quiescent stage. This means that Danisaraba interferes in a development stage that normally is not attacked. Its global use over many years is widespread with proven effect. Danisaraba's mite control effect improves the quality of flowers and can be used in conjunction with biological products for a control strategy (within the rotation protocol). The components of the product are safe to use in open fields and green houses.
We are excited to add pre-harvest products to our portfolio. With the joined technical knowledge of Chrysal and OAT we will be able to help the grower even better. In the future more products from OAT will be made available. Danisaraba is available only in Colombia and Kenya. For more information on availability in other countries go to www.oat-agrio.com.