Chrysal announces CEO succession
13 February 2023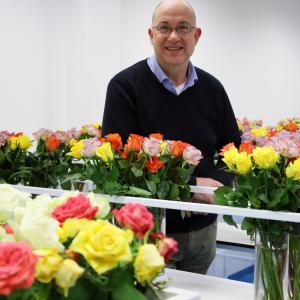 As of February 13th current CEO Peter Vriends will step down as CEO. Peter served for 5 years as CEO of Chrysal and led the acquisition of the company by OAT and was the driving force behind the growth of the company.
Remko Muntinga has been appointed as the new CEO of Chrysal International. Remko has worked at Chrysal since 2014 as Operations Director and subsequently as Chief Operating Officer responsible among others for the implementation of strategy. He also has vast work experience with KraftHeinz where he had several senior positions in different countries. Remko graduated from Wageningen University and has followed several management trainings among which at Insead Fontaineblau.
Quote Peter Vriends: "In the past 5 years, our company has experienced impressive growth and important steps have been taken in the field of sustainability. With Remko we have a trusted and strong successor who can ensure continuity and growth within Chrysal with a strong focus on sustainability. Remko is a driven and result-oriented people manager. With his passion for sustainability and continuous improvement, he can make an important contribution to the further growth of Chrysal"
Quote Remko Muntinga: "I would like to thank Peter for his leadership in recent years and admire his choice to choose life and not work! For me, the definition of a CEO is not only that of Chief Executive Officer, but also that of Chief Engagement Officer. I look forward to working more intensively with all stakeholders and accelerating the process to make our flower chain even more sustainable. With our products and services and our global team of passionate experts, we can add even more value for our customers and strategic partners in addition to the trusted unparalleled delivery reliability."