1. Fighting climate change
Target: Climate Neutral by 2030, striving for a positive impact afterwards.
Zero emissions
Reducing our CO2 emissions
Increasing energy efficiency
Using sustainable energy sources
Transport
Contributing to innovative transport
Enabling smart mobility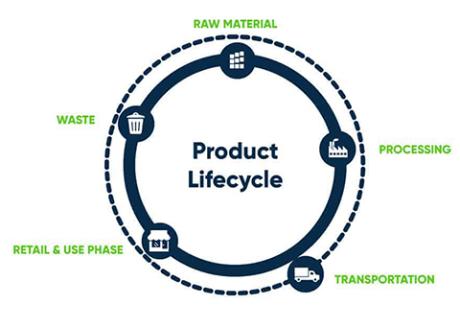 The most sustainable partner in the flower industry
We aim to be climate neutral by 2030 and that is why we started to fully analyze our carbon footprint in 2019. We do this for all our products and operations in cooperation with Ecochain through Life Cycle Assessment (LCA). It is important for us to know our impact on the environment as it will give direction for future product development and will provide us with insights in what ways we can help our customers with their sustainability goals. Now we can improve where it really matters. This is how we want to be the most sustainable partner in the flower industry.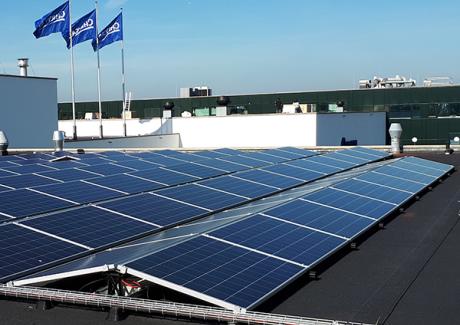 Carbon footprint
Calculations showed that our operations account for only 3.4% of our carbon footprint in 2020 and that 96.6% is coming from our suppliers. This is because we use green (wind) energy, solar panels, LED lighting and we have invested in energy and gas reduction. An example of this is that we started mixing our liquid formulas with cold tap water instead of lukewarm water. We are reducing our scope 3 emissions by making the right choices for our ingredients and are recommending the products with the lowest footprint to our customers. With our sea freight service we give farms and customers the opportunity to use sea-freight over air-freight providing a major reduction in carbon footprint of up to 90% shipping from Kenya to the Netherlands. With our sustainable packaging we also help customers reduce the footprint of their packaging and contribute to a circular economy. Next to that, we have increased the quantities of many of our solutions to increase the amount of products per pallet and to reduce transport emissions and carton use.
Our targets
To achieve this we have set ourselves the following targets:
Zero carbon footprint by 2030.
Reduce energy consumption by 25% by 2030.
Reduce our sourcing impact with 25% by 2025.
100% renewable energy internationally by 2025.
Reduce our CO2 emissions by 25% in outbound transport by 2025.
Full international roll-out of Ecochain by the end of 2023.
One of our targets has already been completed:
100% of products have an LCA on CO2 emissions.