Visit Chrysal at IFTF and FHTF
30 October 2019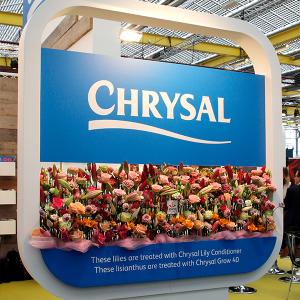 Chrysal is present at the IFTF in Vijfhuizen and the FHTF in Aalsmeer. Both fairs are open 6-8 November 2019. At our stands we will show our new Compostable Sachets. Chrysal Compostable sachet is our well known flower food in a 100% industrial compostable packaging.
Furthermore we will show you our new Ethylene Buster Sachets. Chrysal Ethylene Buster is a post-harvest product for ethylene sensitive flowers and potted plants such as Cymbidium and Phalaenopsis. The Ethylene buster prevents dropping of buds and helps to improve the vase life of flowers and shelf life of plants. We hope to welcome you on our stands. Fresh coffee is waiting for you at stand B2.41 (IFTF) and stand 2.4/2.6 (FHTF).
Book your tickets for IFTF here.