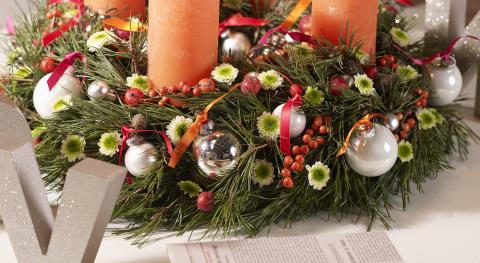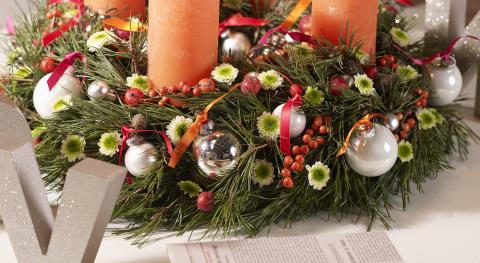 Our new Flower of the Month is quite unique: the ilex or holly. This berry flower is used in Autumn and Winter bouquets and floral designs. It is especially common in Christmas decorations. Ilex originate from temperate and subtropical regions.
The colour of the fruits, which are technically drupes, ranges from red to brown, but you can also find black, green and yellow. The fruits are generally toxic for humans, but it is an important food source for birds and other animals, who in turn help spread its seeds. Ilex is often used as a symbol for truth and it also holds symbolic value for Christianity.
Ilex care tips for florists
Cut the stems with a clean and sharp knife or secateurs.
Use a conditioner like Chrysal Professional 2.
When using ilex in a mixed bouquet, take into account that ilex produces ethylene, potentially shortening the life span of nearby cut flowers.
Ilex care tips for consumers
Cut 2 to 5 centimeters of the stem. 
Remove lower berries that would otherwise be in the water.
Use a clean vase.
Add cold tap water with Chrysal flower food.