Keep plants well hydrated and increase overall sales in store
28 January 2020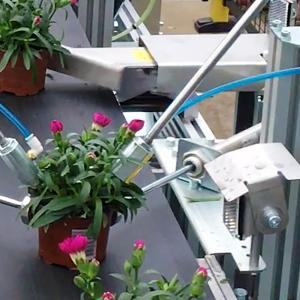 Research, carried out by the Hochschule Geisenheim University (Germany) in collaboration with Chrysal, shows that the condition of plants in a store influences the buying intention and the potential amount of sales of other products. This makes keeping your plants well hydrated all the more important.
A good solution to this problem is our new Chrysal Aqua Sub. Aqua Sub is a gel which provides an extra water buffer for potted plants. It is effective on a wide range of potted plants with the exception of cactus and succulents. Aqua Sub can be applied by growers and packers and be used during transportation and at retail level. Why should you use the Aqua Sub?
Aqua Sub offers many benefits:
Extra days of shelf life
Reduction of plant waste in total supply chain
Increases sales by improved display presentation
No free water (no risk of leakage)
No possibility to use excess of Aqua Sub
Easy application manually and automatically
No residual waste
Can be used in advance for longer logistics chains

Application of the Aqua Sub can be done in many ways for different purposes. The Aqua Sub will be liquefied under pressure which makes it possible to apply the gel like water manually or automatically. For a manual application you could use a backpack sprayer with a needle attached, a syringe or just scoop the gel in a mixing basket as example. For mono potted plant lines it is possible to use automatic application by using the ''Martin Stolze'' machine. The machine is adjustable for different pot sizes and dosage rates of the Aqua Sub.
If you would like to receive more information, want to set up a test, any other form of assistance then please contact Jelle van der Kroft to discuss the options.