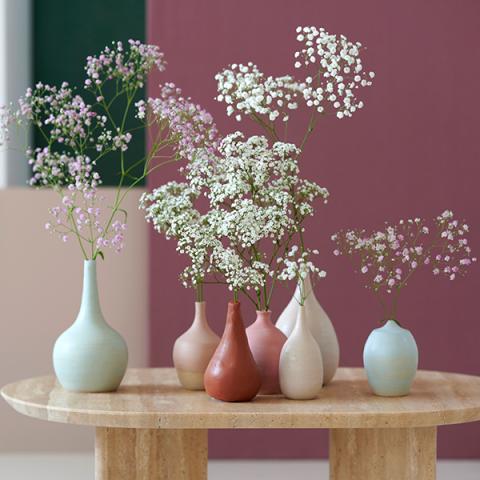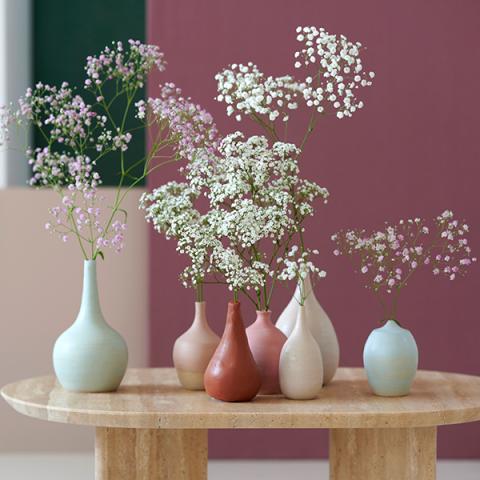 Gypsophila, often referred to as 'Baby's Breath,' is a perennial plant native to Eastern Europe. Its name is derived from the Greek words 'gypsos' and 'philios,' which mean 'gypsum' and 'loving,' respectively. True to its name, Gypsophila is gypsum-loving, often found thriving in calcium-rich, alkaline soils. This humble flower, known for its myriad of tiny white blooms, has been celebrated for its delicate beauty and its ability to blend seamlessly with other flowers in bouquets and arrangements. Its prevalence and appeal have led it to be named the flower of the month.
Grower Gypsophila Care Tips
As part of their nurturing routine, growers can greatly benefit from utilizing professional flower care products like Chrysal AVB, Chrysal OptiGyp, and Chrysal RVB Clear. These products are designed to enhance the flowers, ensuring optimal growth and development. However, the availability of these treatments varies from country to country. For more details on local treatment possibilities, growers are advised to get in touch with their local Chrysal expert.
Florist Gypsophila Care Tips
Florists can significantly extend the freshness of Gypsophila by following a few simple steps. Hydrating the flowers immediately upon receipt is vital. Stems should be cut and immersed in a solution of water and Chrysal Professional 2 or Chrysal Professional 3. These professional-grade floral preservatives enhance water absorption and help the flower maintain its bright and fresh appearance for an extended period. Florists should also ensure to provide their customers with sufficient flower food sachets and share the care tips from the following paragraph to support flower longevity at home.
Consumer Gypsophila Care Tips
For consumers, a few care steps can greatly extend the beauty of Gypsophila. After purchase, the stems should be recut, and any leaves likely to be submerged in water should be removed, as they can promote bacterial growth. The flowers should then be arranged in a clean vase with fresh water and Chrysal flower food. The nutrient-rich flower food helps keep the Gypsophila vibrant and fresh for longer. Lastly, the vase should be placed in a cool location, away from direct sunlight and fruits that can release ethylene gas, which can accelerate the flower's aging process. With these tips, consumers can maximize the lifespan of their Gypsophila, truly enjoying the flower of the month.